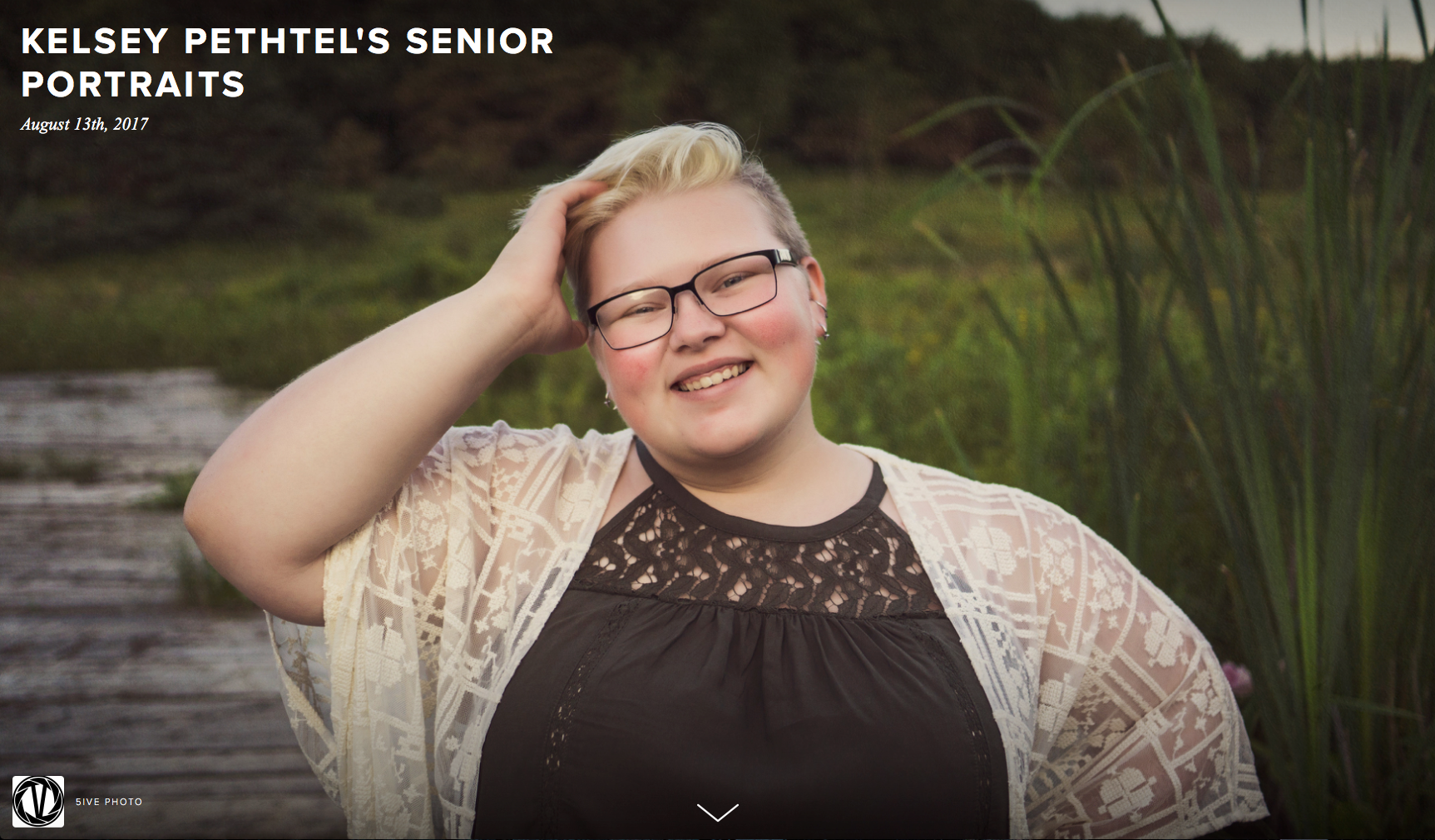 Now that you have created your favorites album or had us create a custom favorites album, you are ready to move on to the ordering process.  This tutorial will walk you through the ordering process.  First, go to your image gallery.  If you have forgotten how to get there click the picture below and locate your gallery.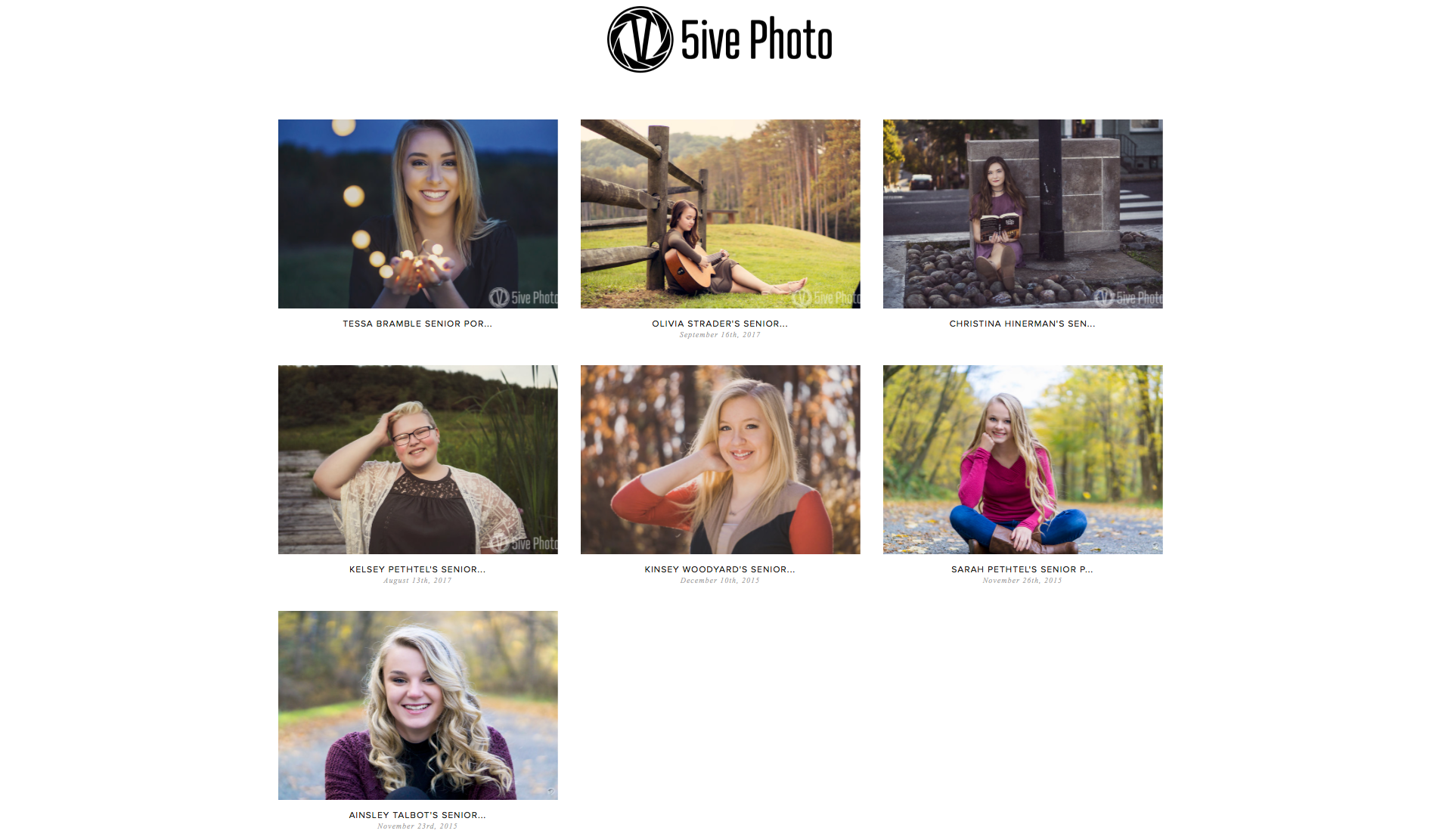 Now that you are in your album click on the heart icon in the menu bar to access your favorites album.  Keep in mind you can skip this step and just move to ordering, but trust us this will make ordering much easier.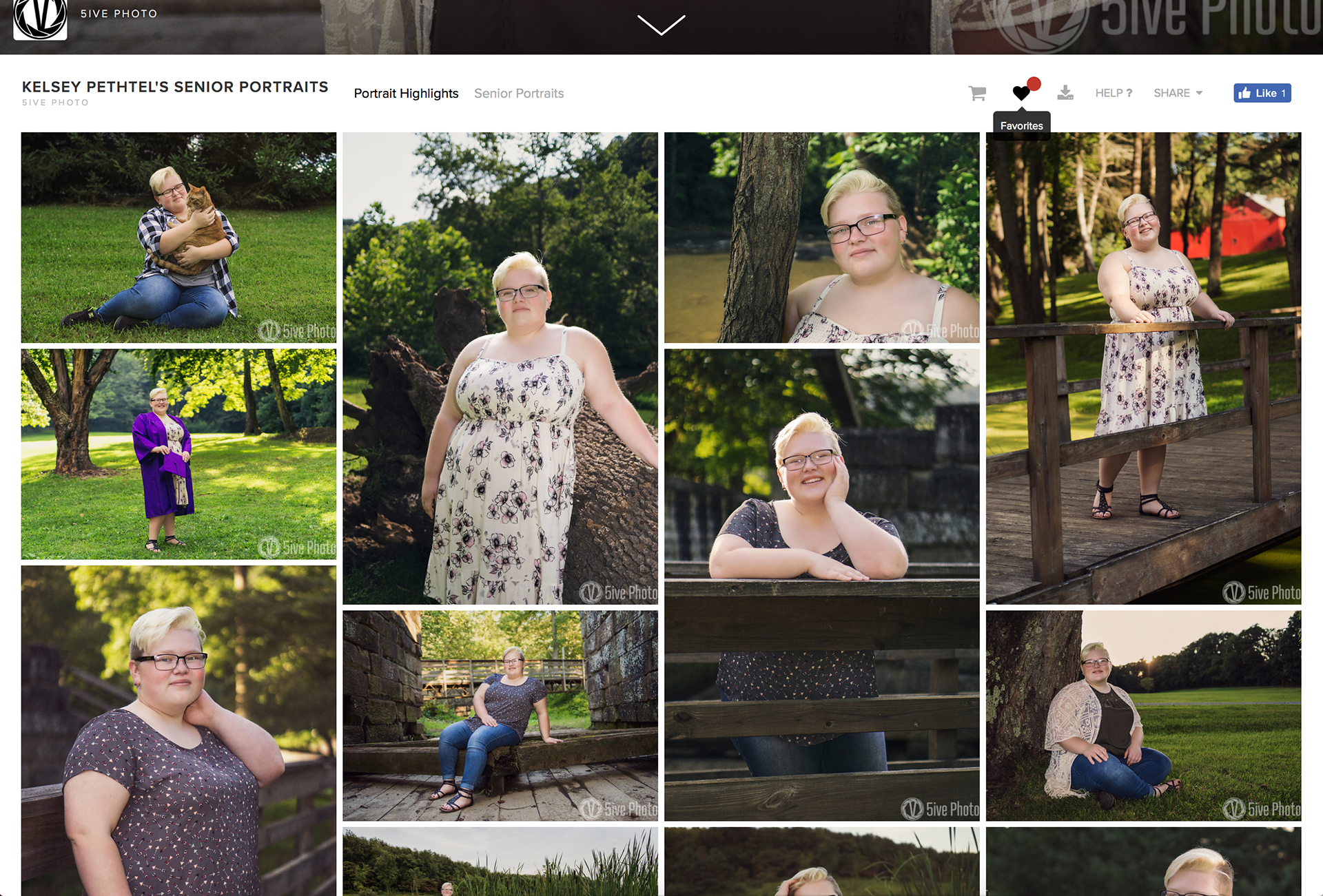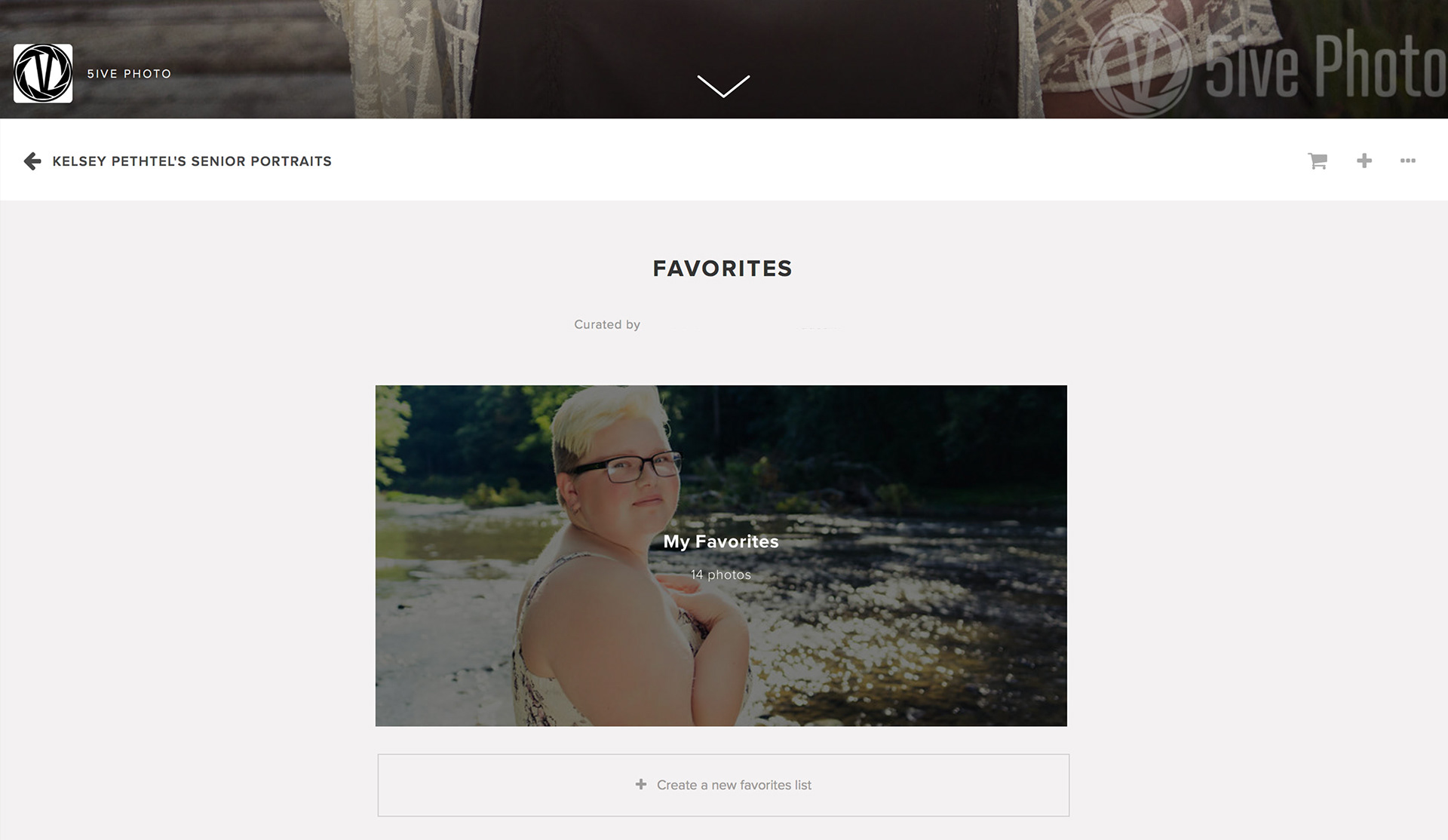 Click on the shopping cart icon on any of the pictures to start the ordering process.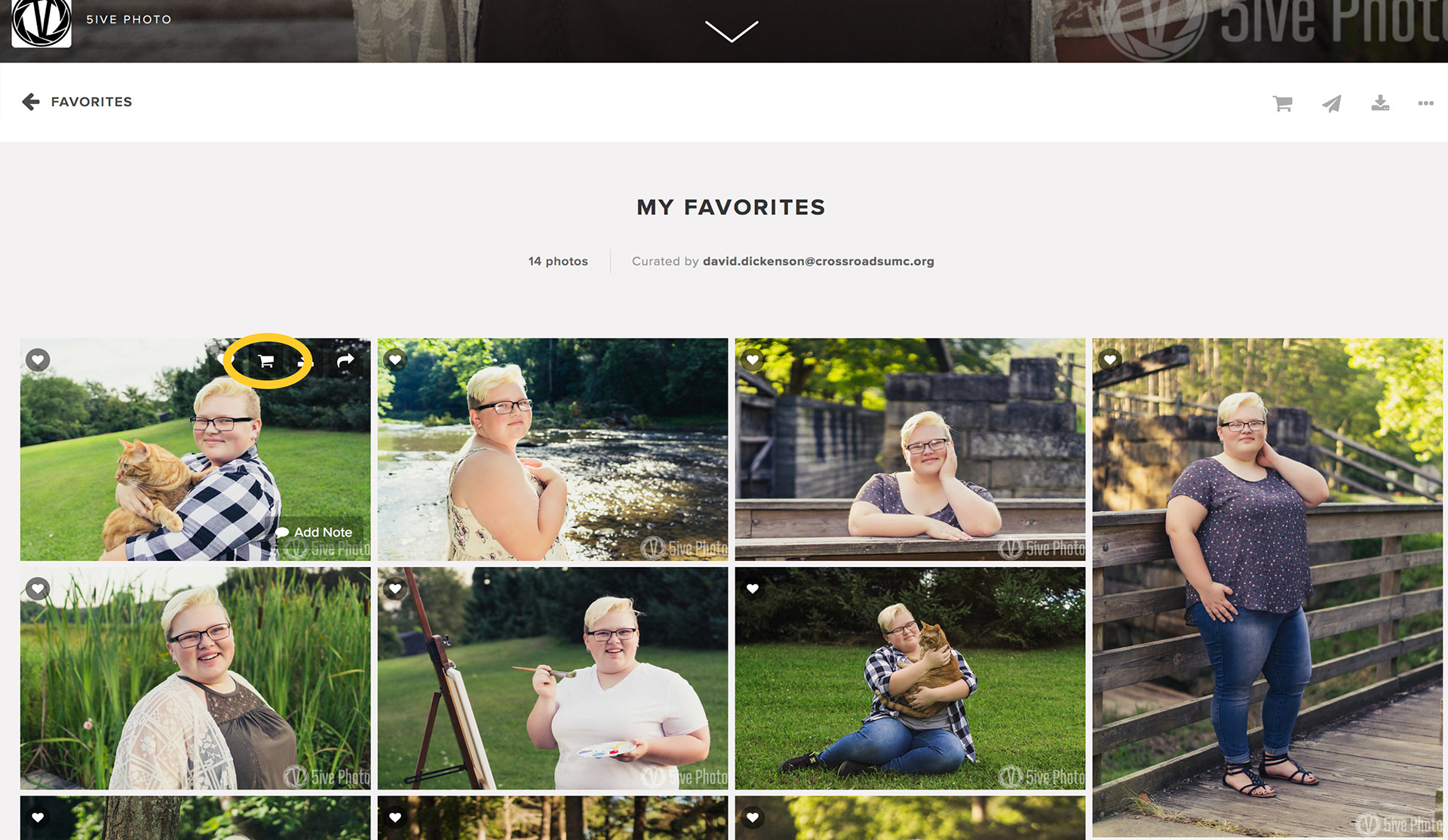 Add the Portrait Package to your cart.  This is the customized print package that was included in your package.  The cost of this package varies and may not be exact to the photo below.  In your email, you should have received an email with a gift card for prints and a one-time free shipping code.  This gift card will reduce the cost of the Portrait Package to $0.  Hold on to those codes, as we will cover that a little later.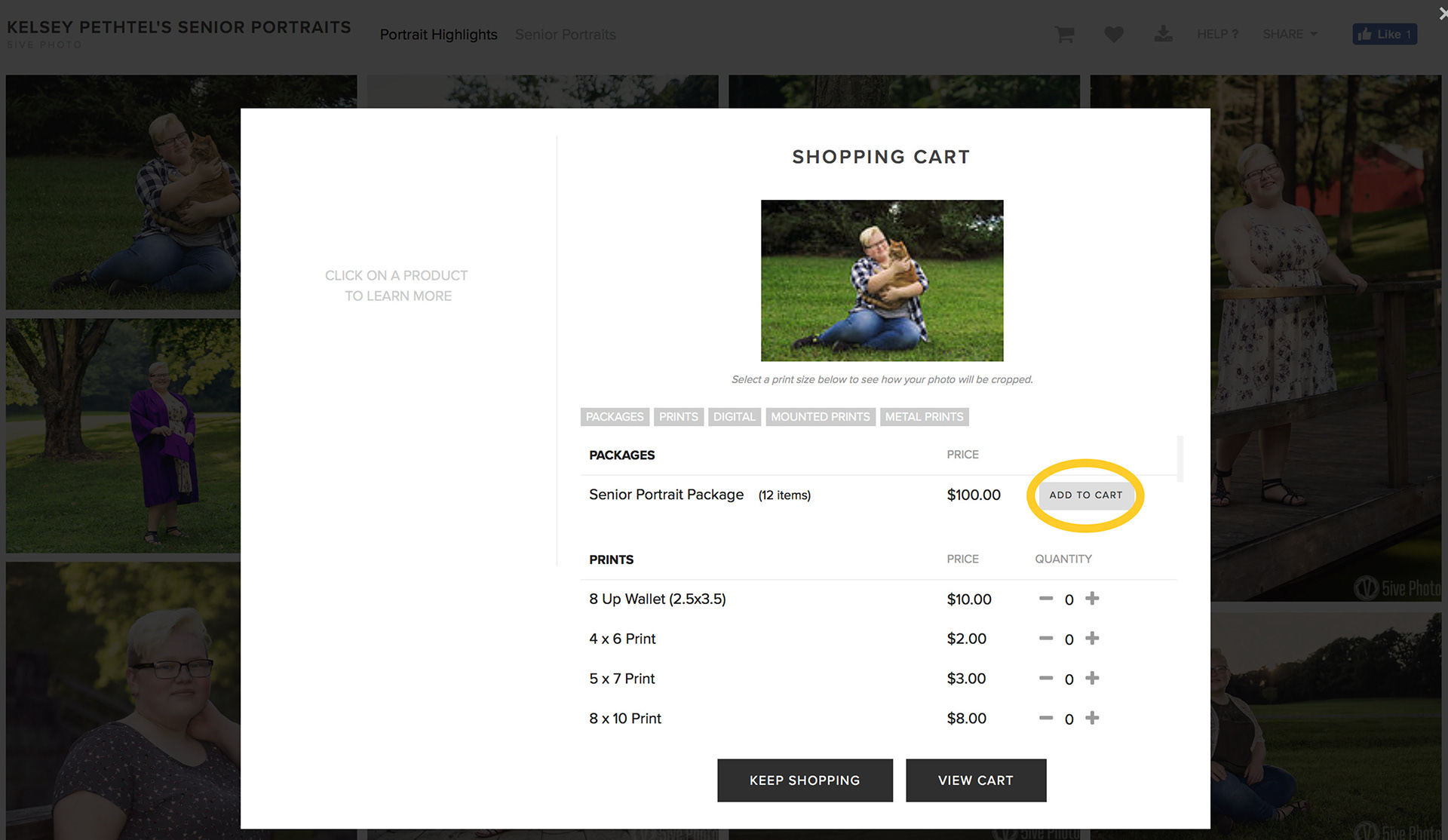 Add prints by clicking on the plus sign.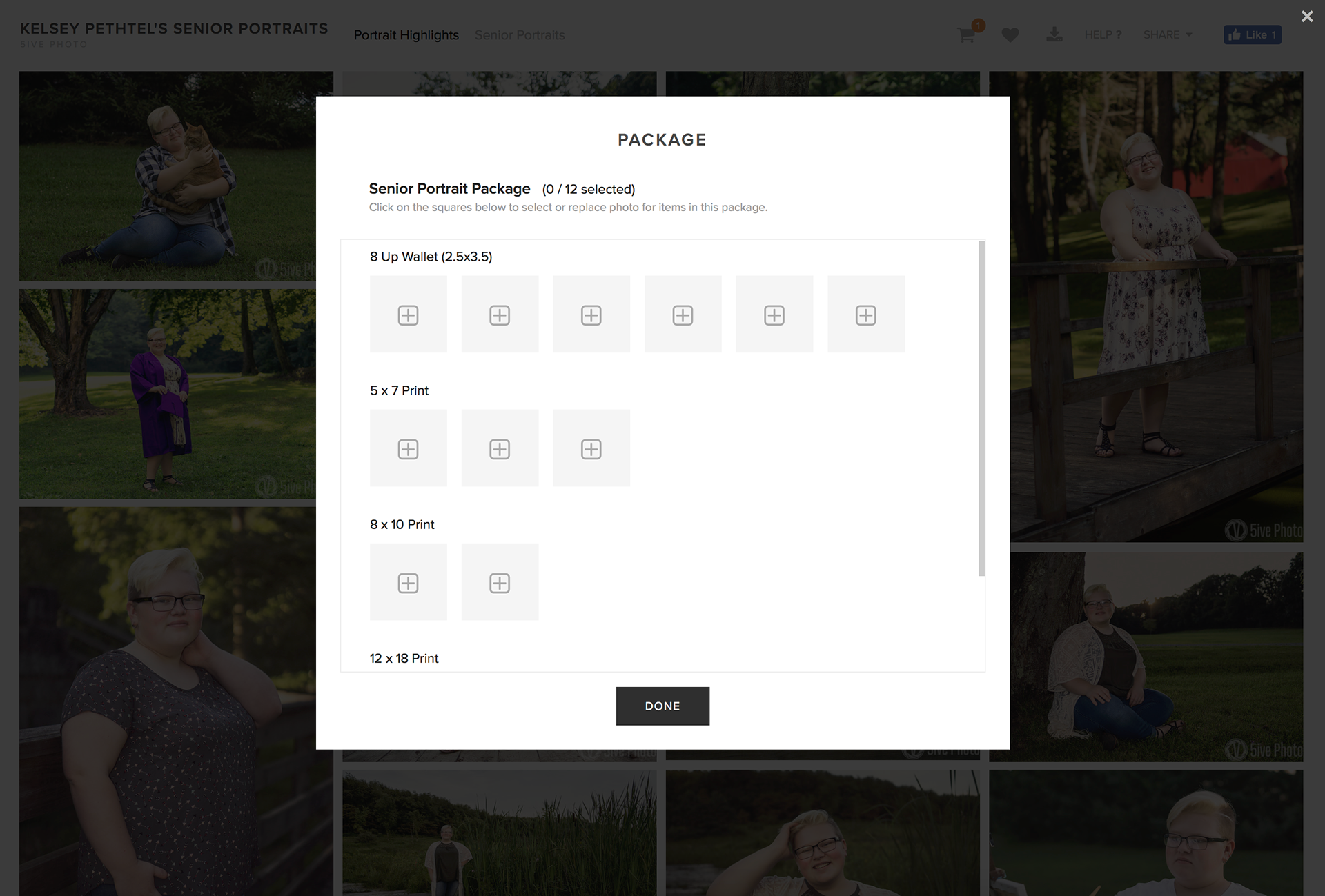 Select the photo that you want for that print.  You can select from your favorites or all photos (just in case you forgot one). You can select different photos for each print or the same photo for multiple prints.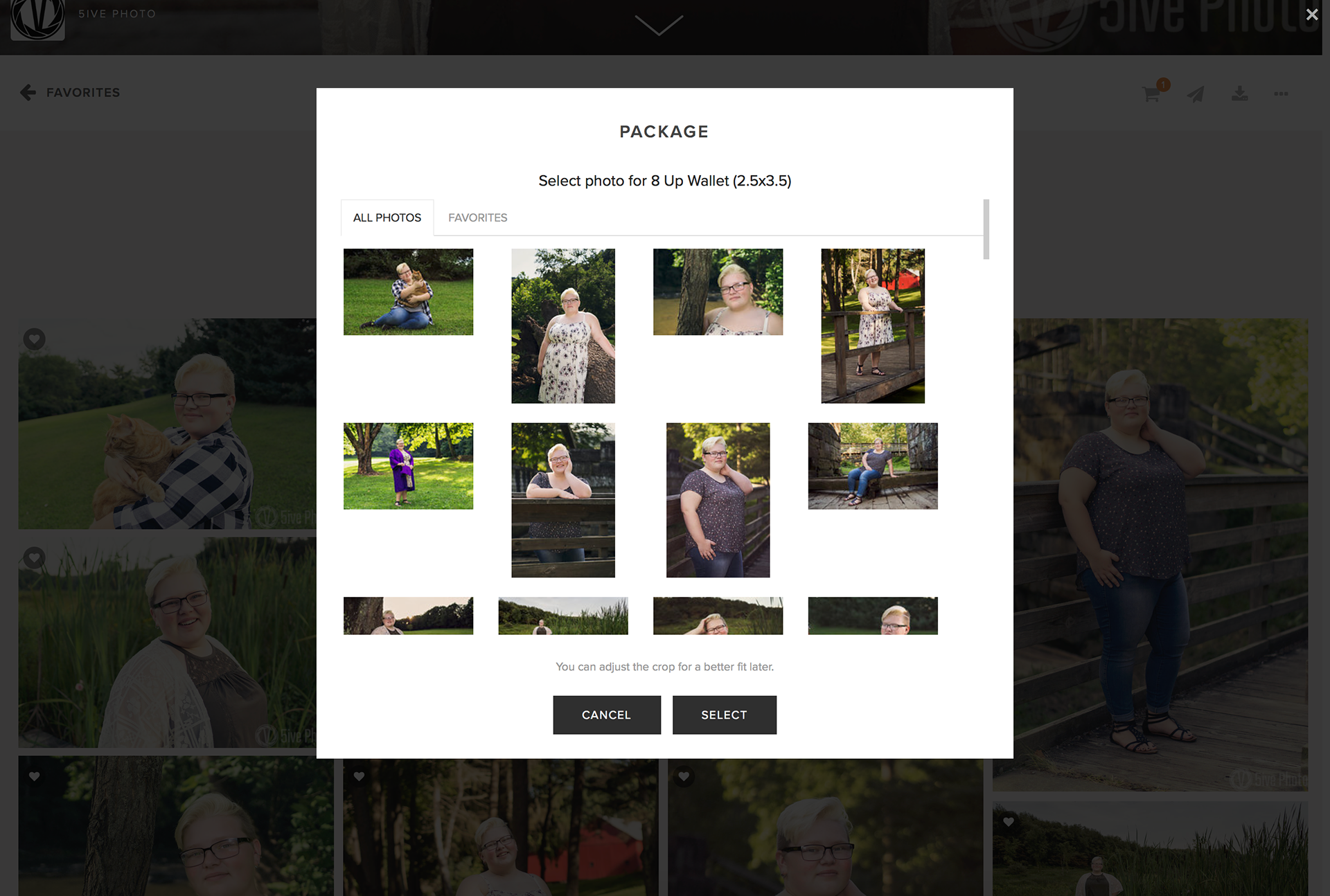 As you are selecting prints you may notice a blue highlight around the photos.  This is an idea of what the photo will look like in that size print.  You can move that box a little later in the ordering process.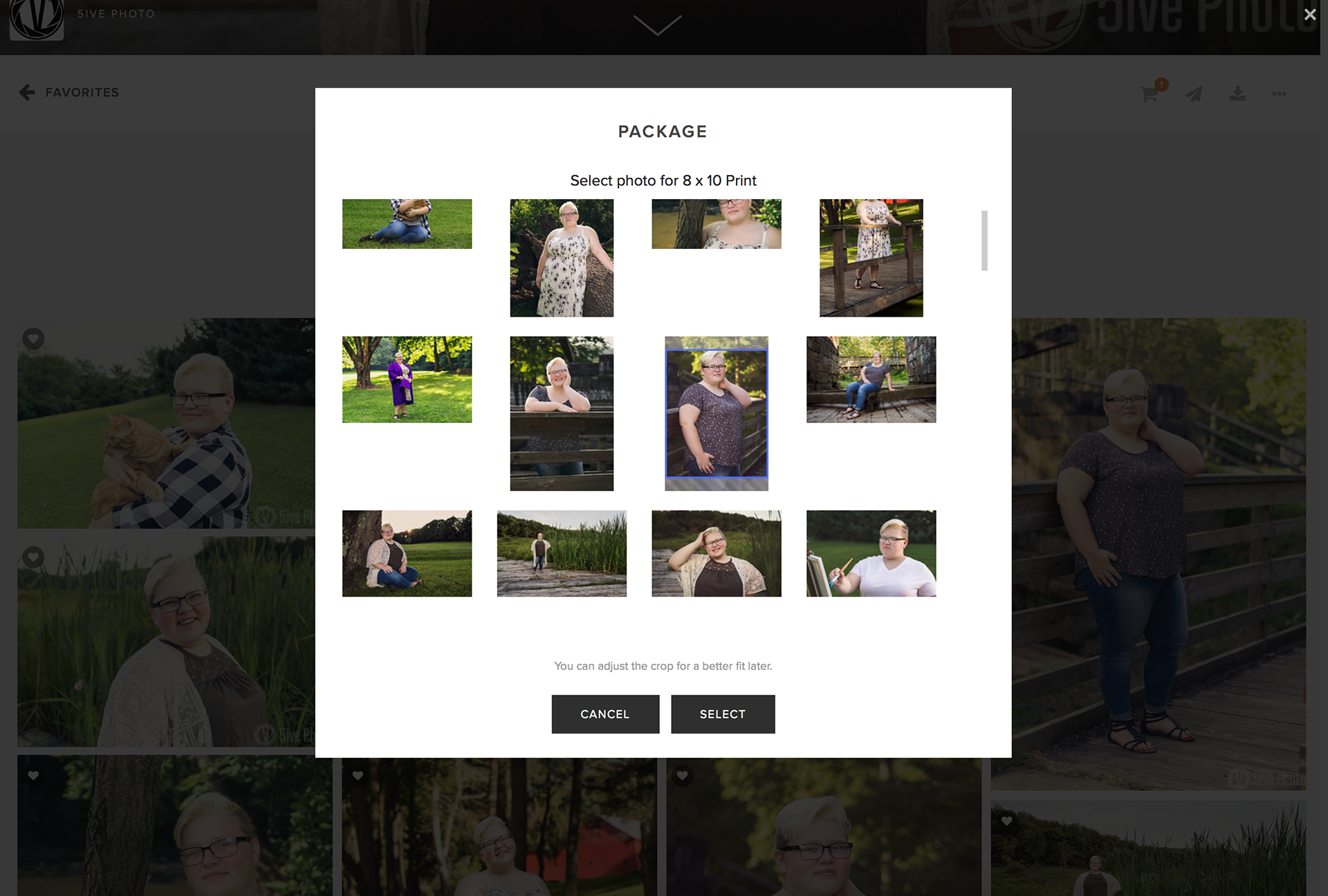 Once you have completed your selection of all the prints in the package click done.  Now you have the option to change the crop for a better fit.  Click edit crop and move the crop box around.  Once you are done, you can add more prints by clicking keep shopping or move to the check out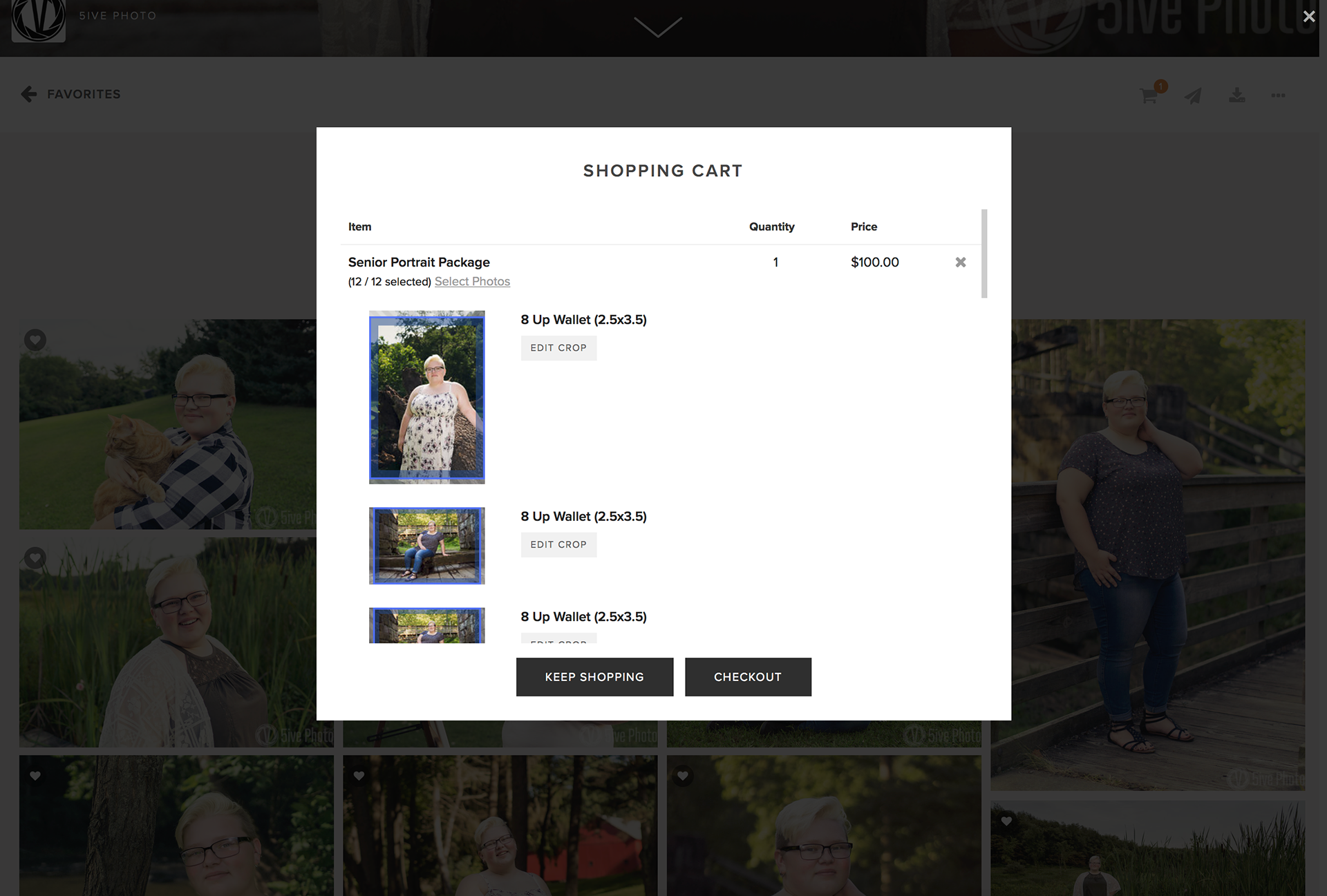 In the checkout don't forget to enter your gift card and your free shipping code!  Once we have received the order we will look over it for any errors.  If you have any problems contact us immediately, so we can edit the order.  If everything looks good, you should have your order at your door within 5-7 days!  The store will remain open until graduation season.