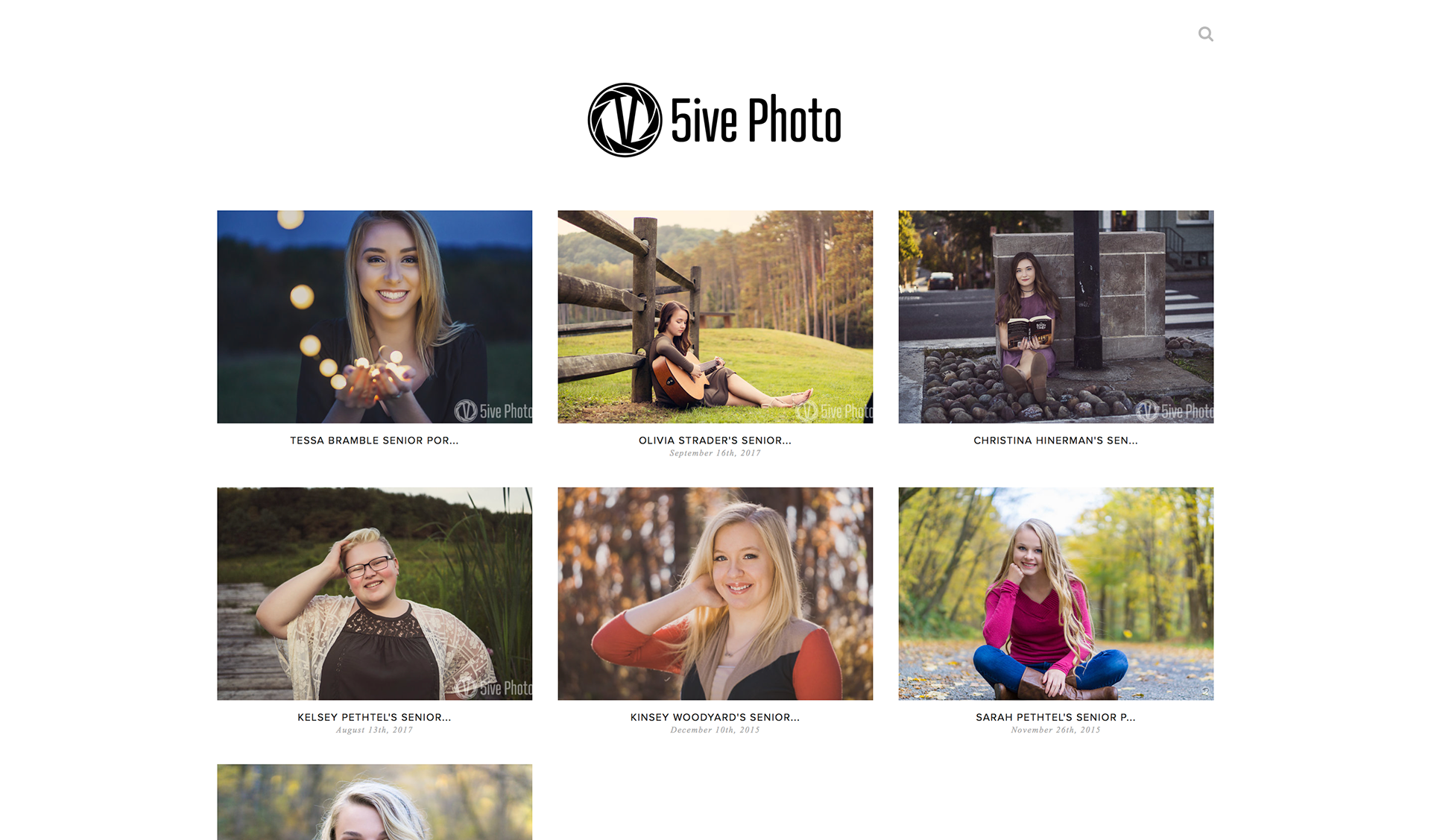 USING YOUR PIXIESET GALLERY
Congratulations!

 You've received an email from me letting you know that your photos are finished and ready to be downloaded! Now what? 

If you're having trouble accessing and downloading your photos, follow the step-by-step guide below:




​To Get Started:


• Open the email we sent you
• Click the green "View Collection" button
• Enter your 4-digit pin password provided in the email
• Next your gallery will open! Simply scroll down to begin viewing your photos!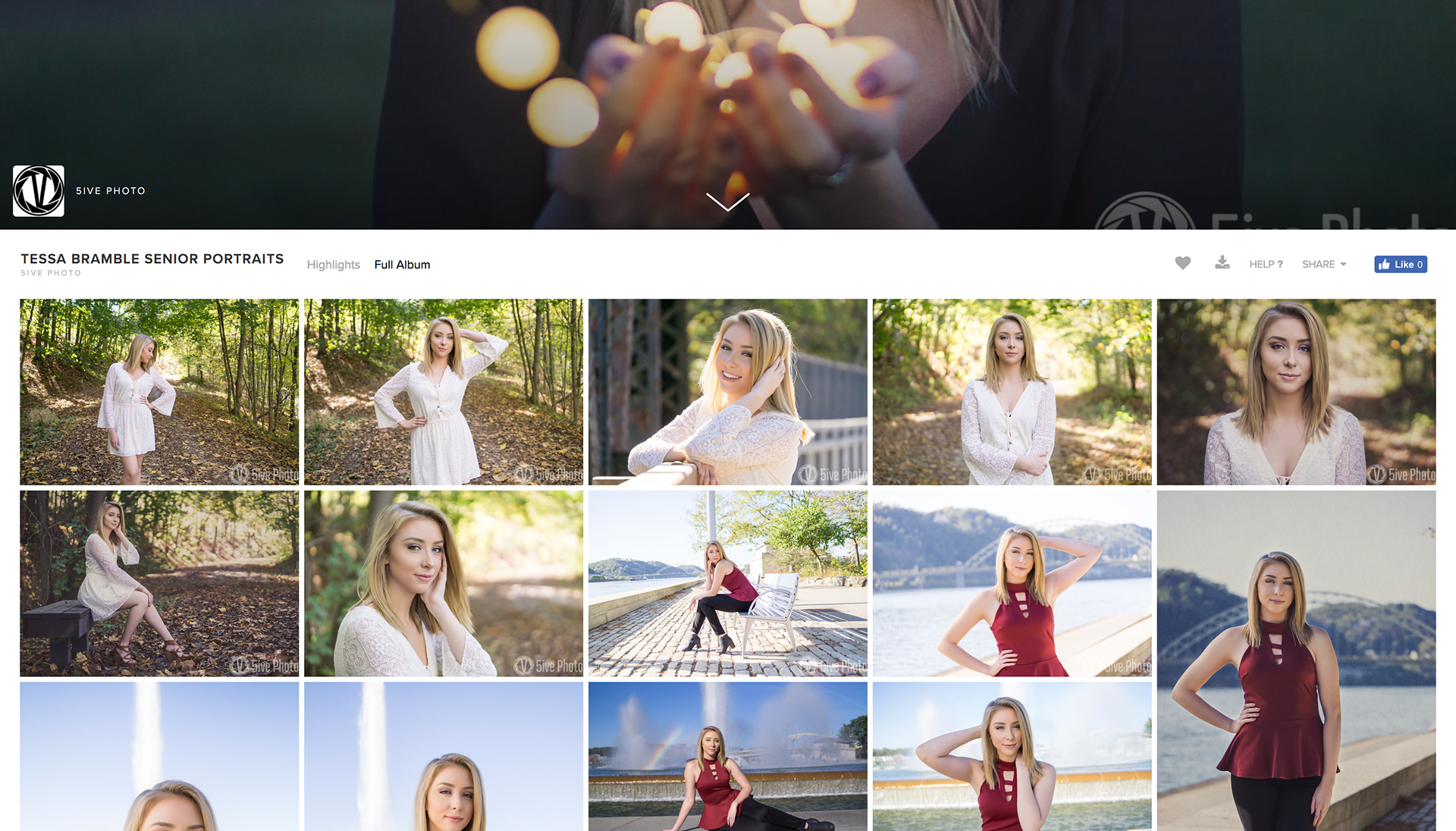 To View, Download, Select Favorites, and Share Images:
To view and enlarge an individual photo, simply click on it and it will automatically enlarge.
To download this photo, locate the downward arrow above the photo and click.
To add a photo to your favorites, click on the heart icon.
To share, click the share button on the same header bar, and you will be provided with location options for sharing!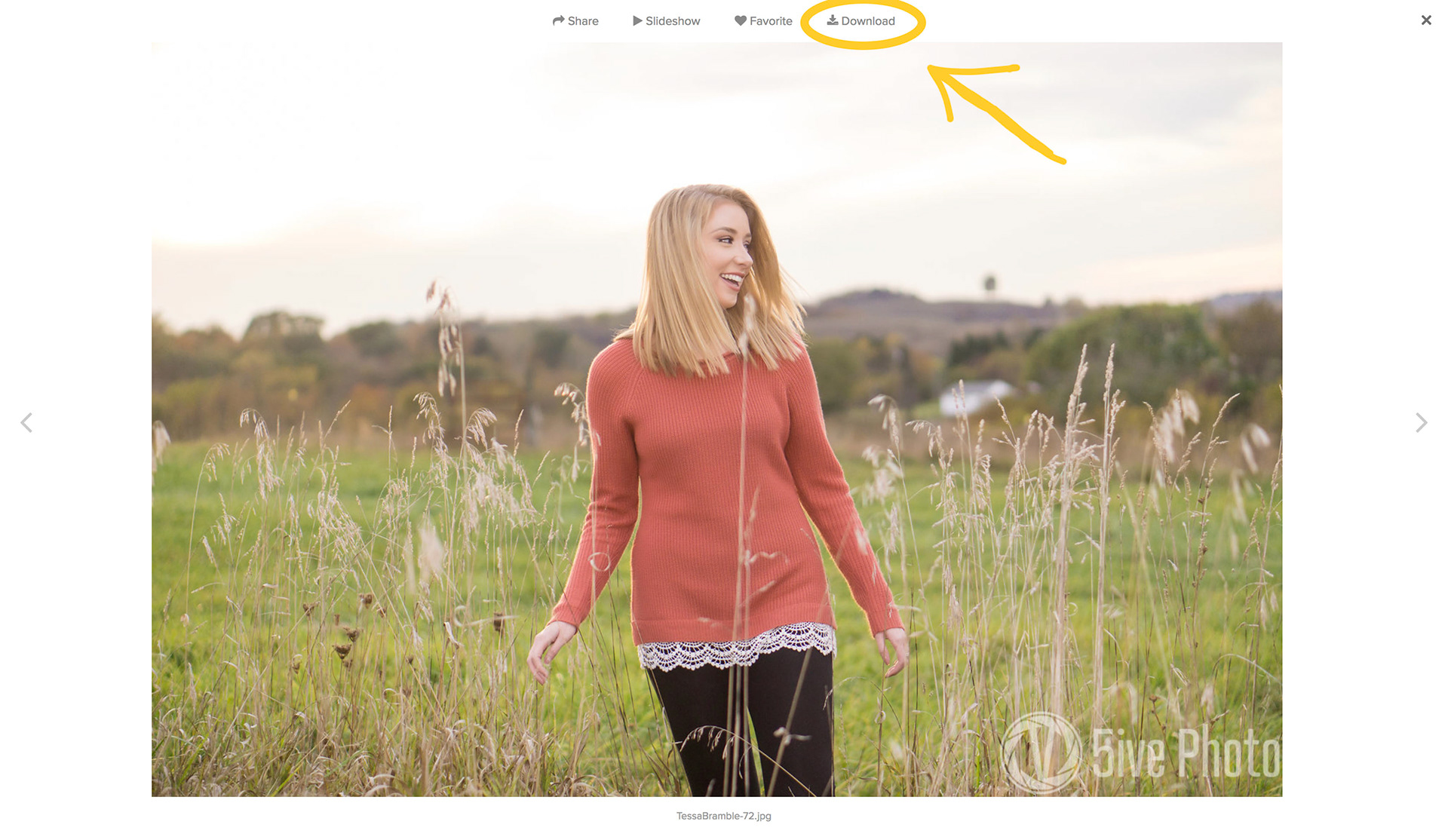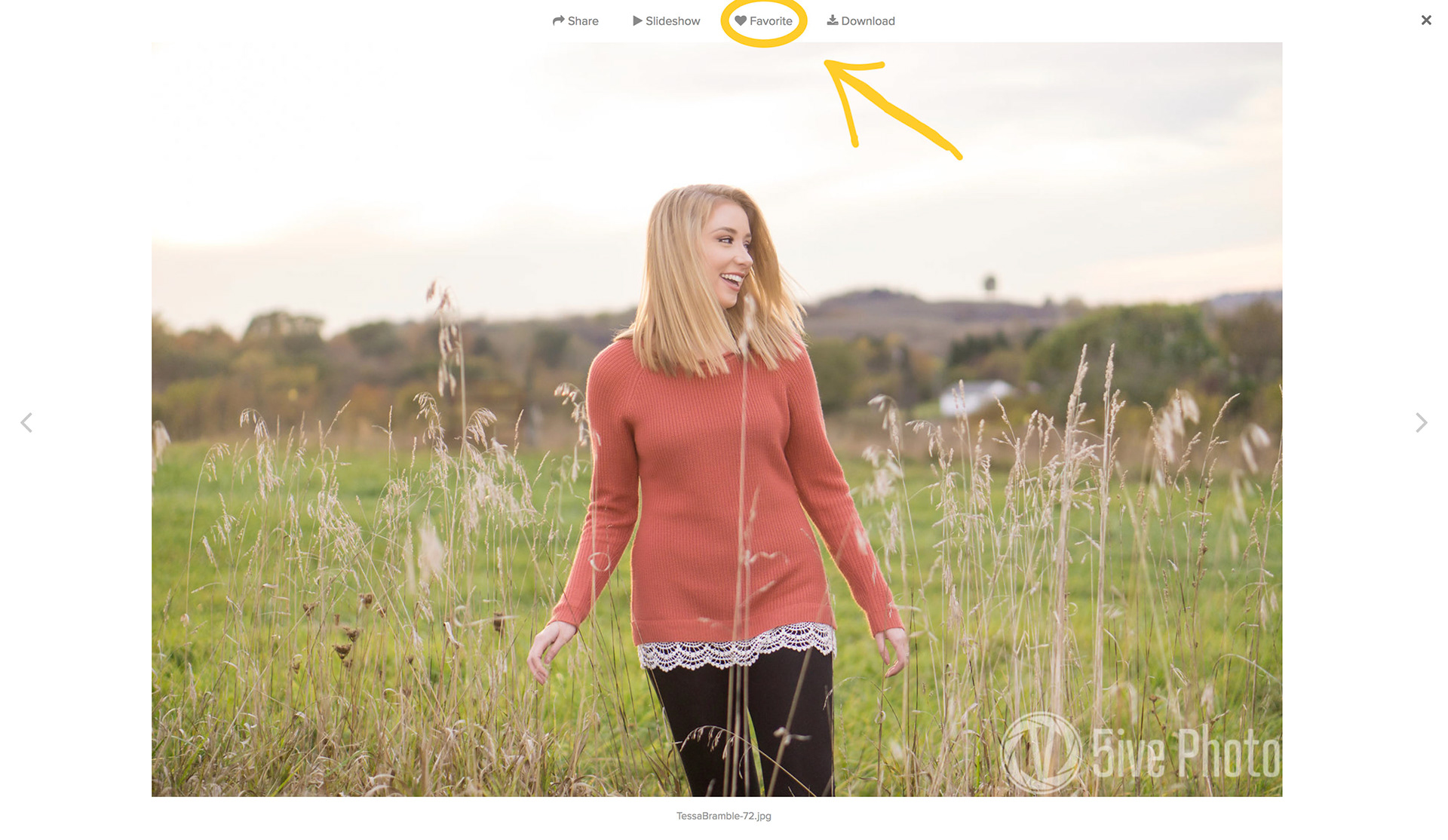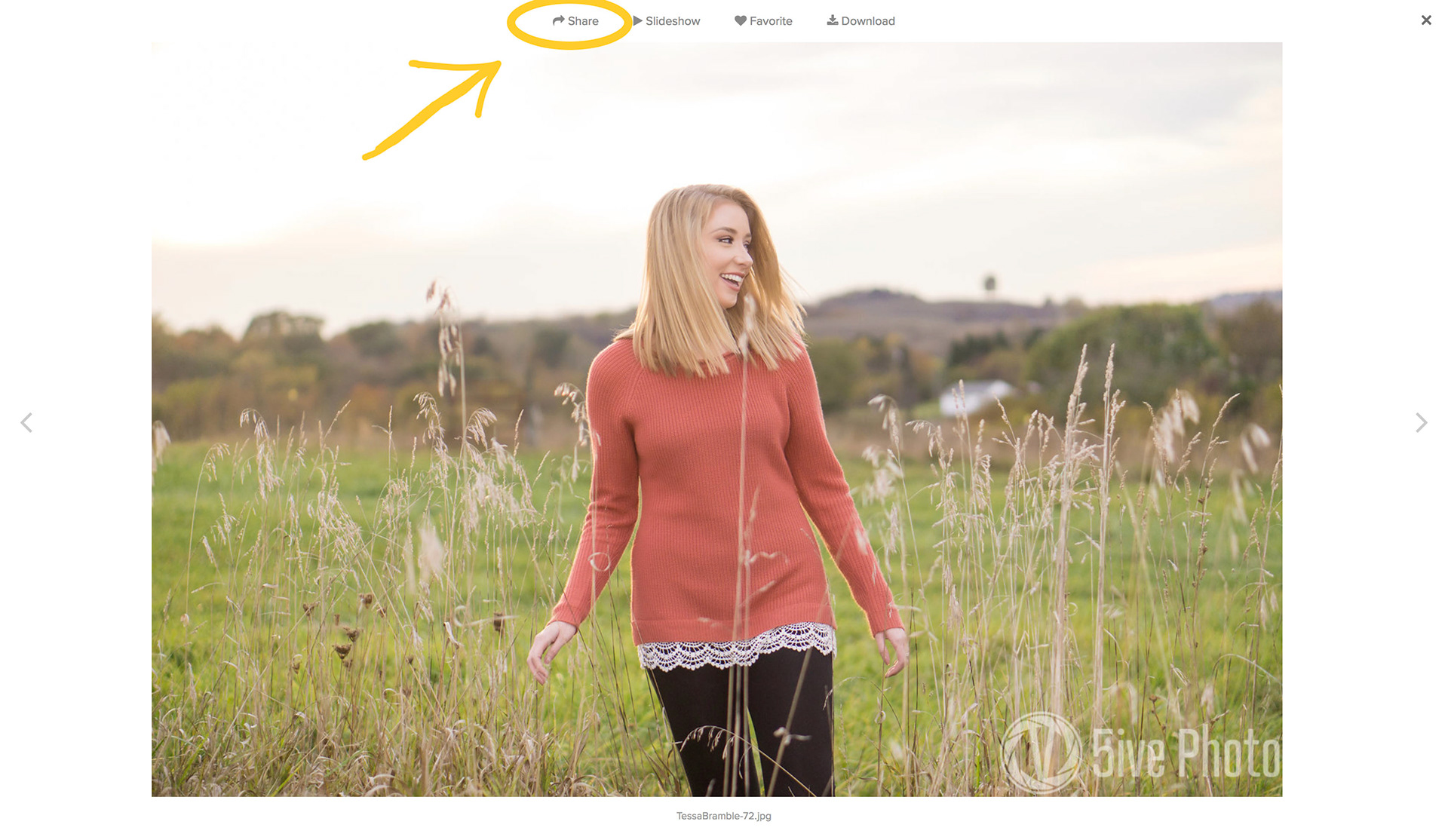 We know that there are SO many amazing pictures, but how do you choose.  This is where favorites step in.  Your favorites are saved using your email address.  When you entered the gallery you were prompted to enter your email address.  Once you have entered your email address, you can click on the heart icon to favorite each photo that you love.  Once you have selected your favorites photos, click on the heart at the top of the main page to view your favorites album.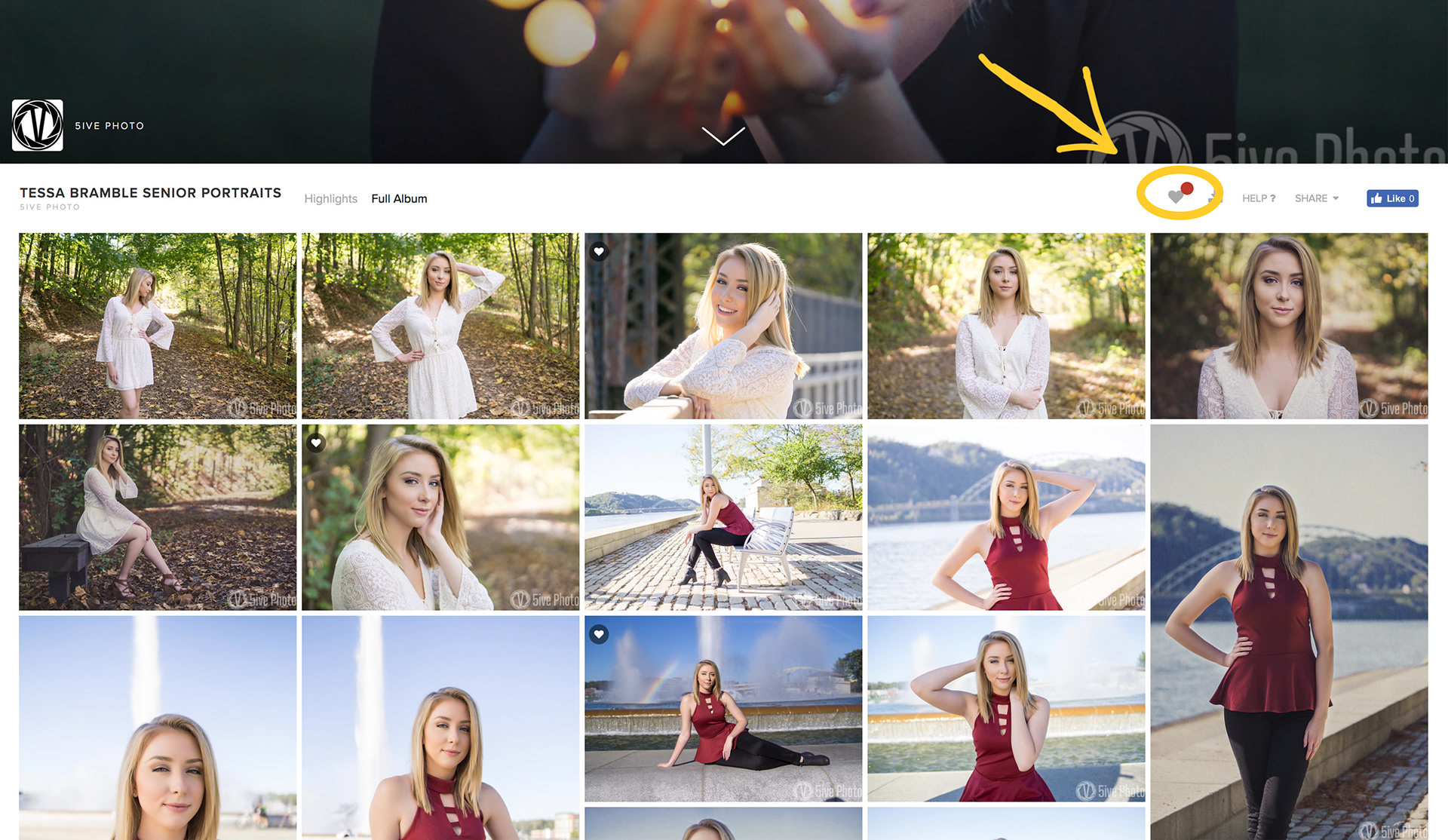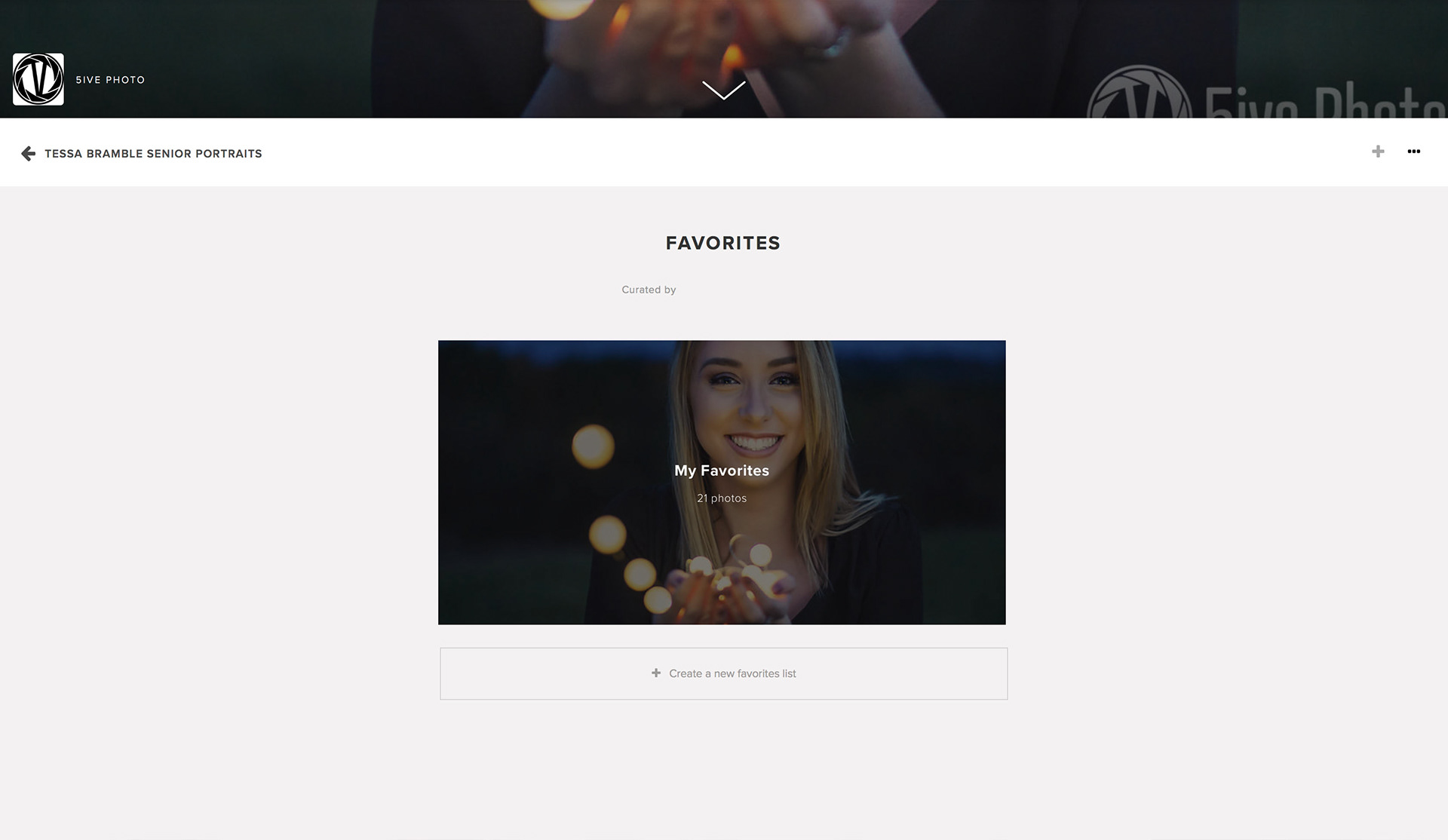 So great news!  You can show off your favorites album on any device anywhere.  Go to the album, click on the heart icon at the menu, and enter the email address that you used to enter the album.  That's it!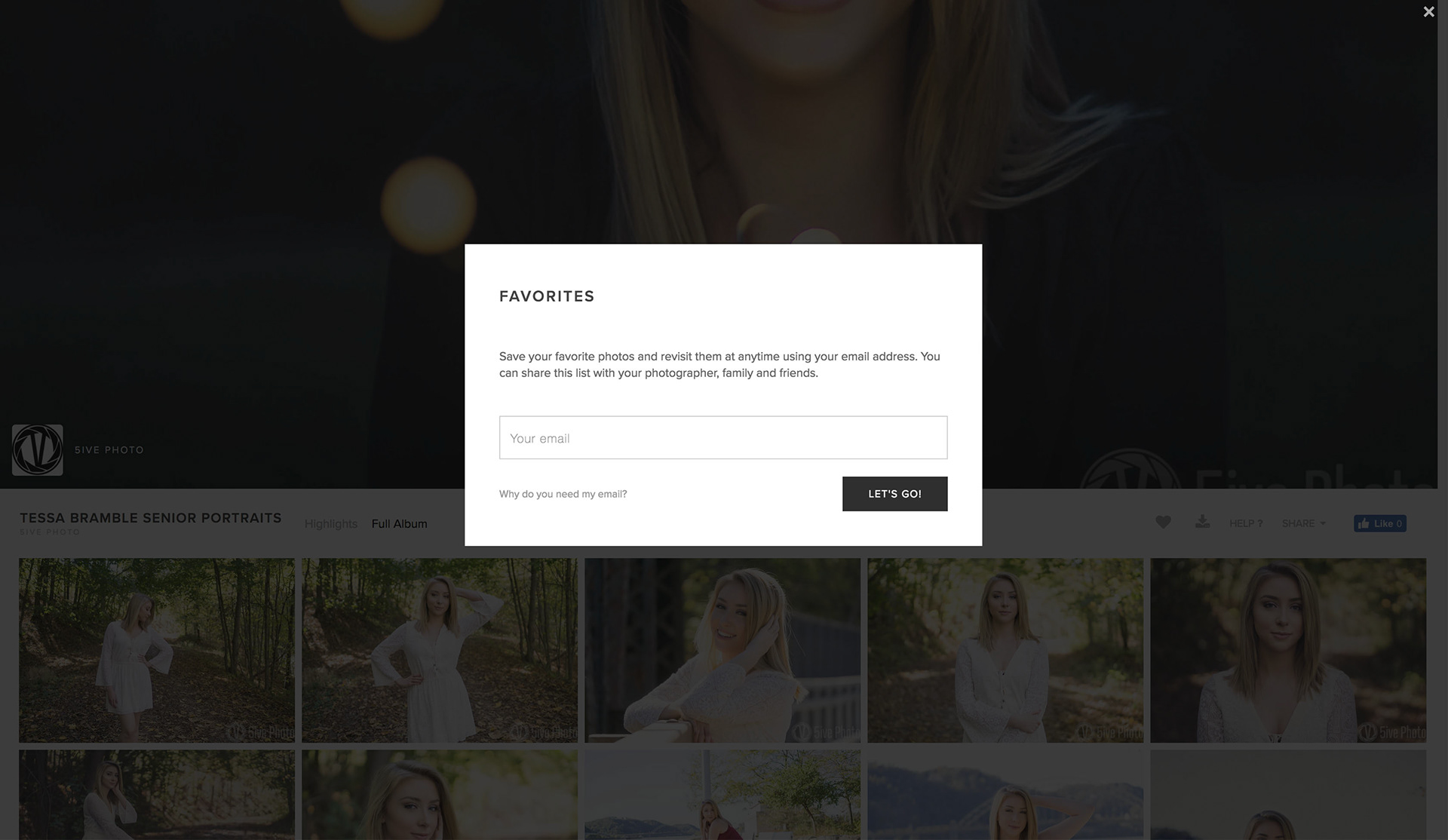 Sharing Your Full Gallery:
To share your full collection with family and friends through Email, Facebook, and other social networks... click the share button located to the right of the download button just under the main header image at the top of your gallery. Choose your preferred sharing method. I suggest sharing your FAVORITES album on Facebook or any other social media.  This will help you to get the maximum likes!!!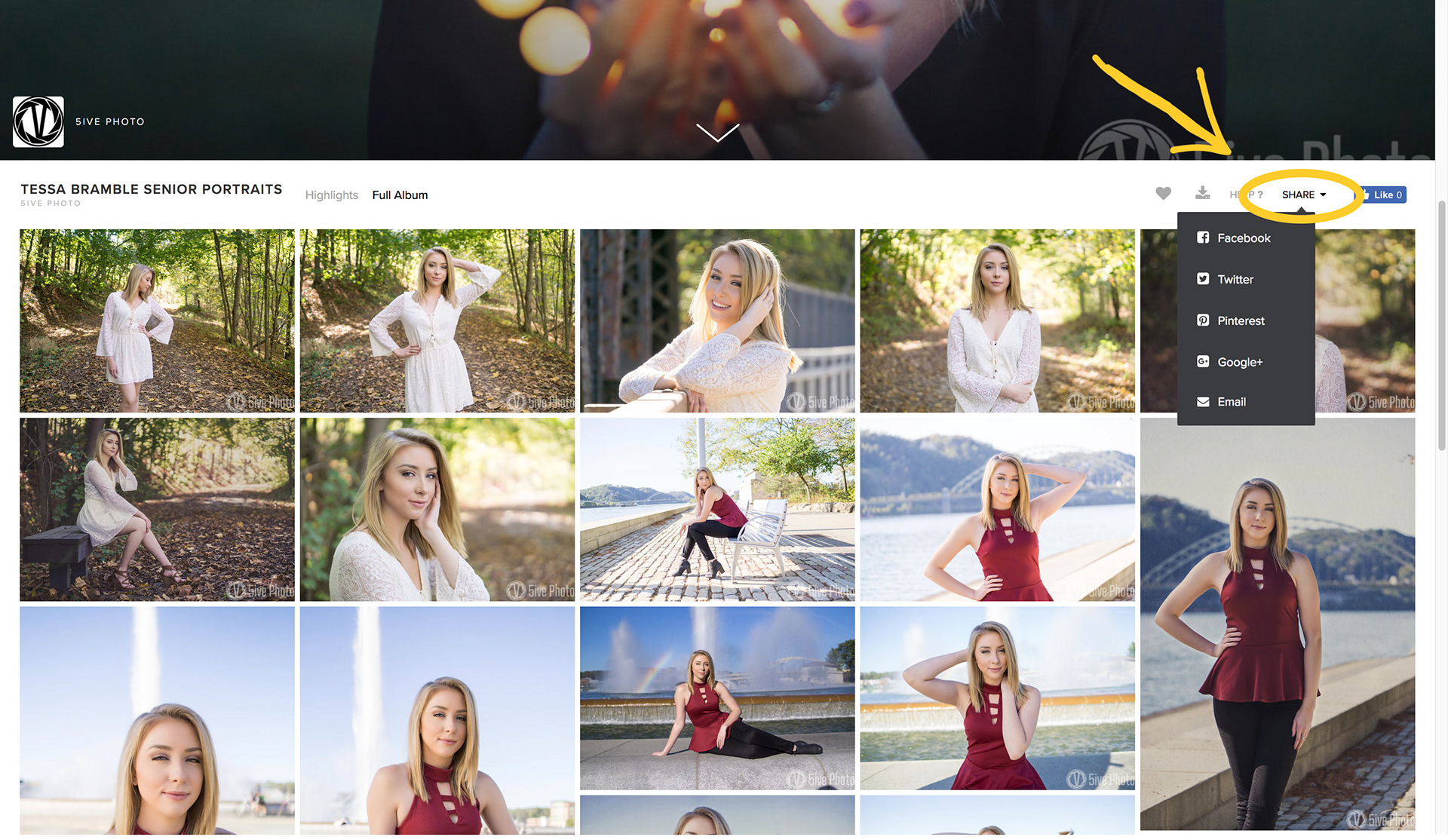 Downloading Your Full Gallery:
To download your gallery in full, locate the down arrow download button located just under the main header image at the top of your gallery.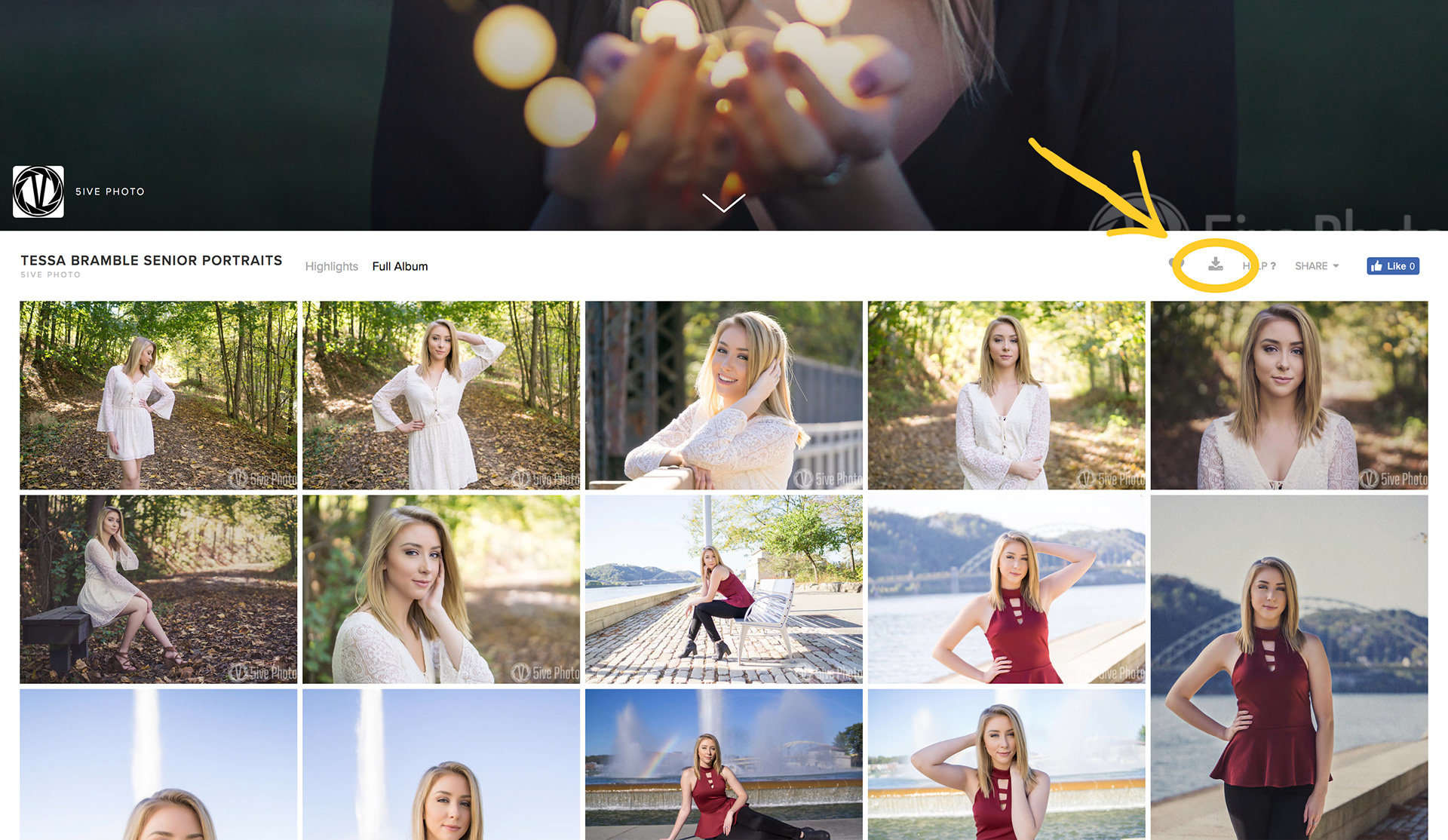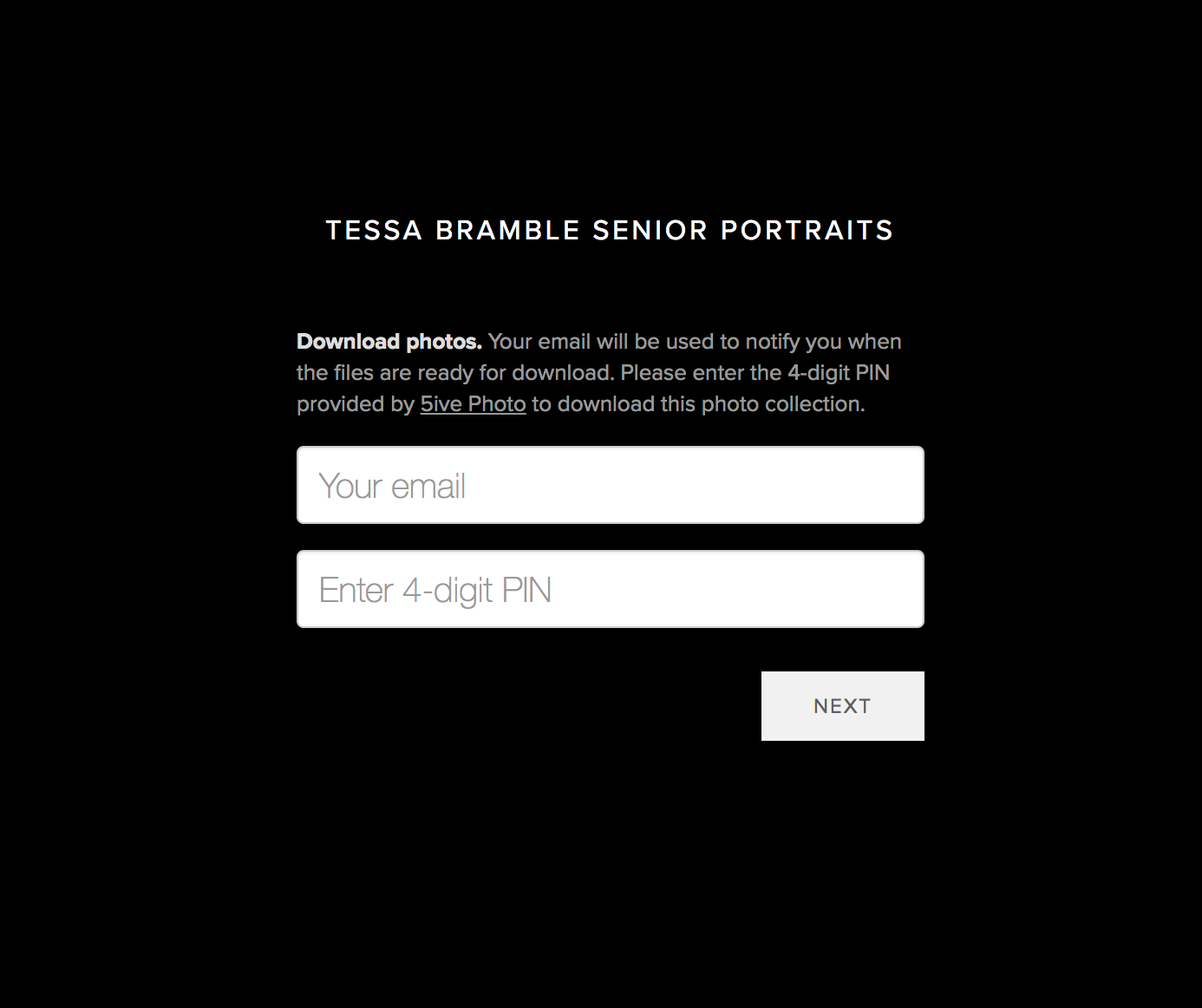 After clicking the download button, a new window will open that asks you for your Email and the 4-Digit-PIN that we provided you with. Enter this information here.
After making your selections, click the "Start Download" button, and your download link will be sent to your email. If you wish to stay on the page, the download link will appear on this page when it is ready. This may take a few minutes. Click the link either in your email or on this page and your photos will begin downloading immediately!
You can also download favorites and individual photos by clicking the download icons.
**Please note these downloadable photos are formatted for Email and social media.  They are not formatted for printing purposes and will be watermarked.  This helps us in delivering consistent outstanding print quality to all of our clients.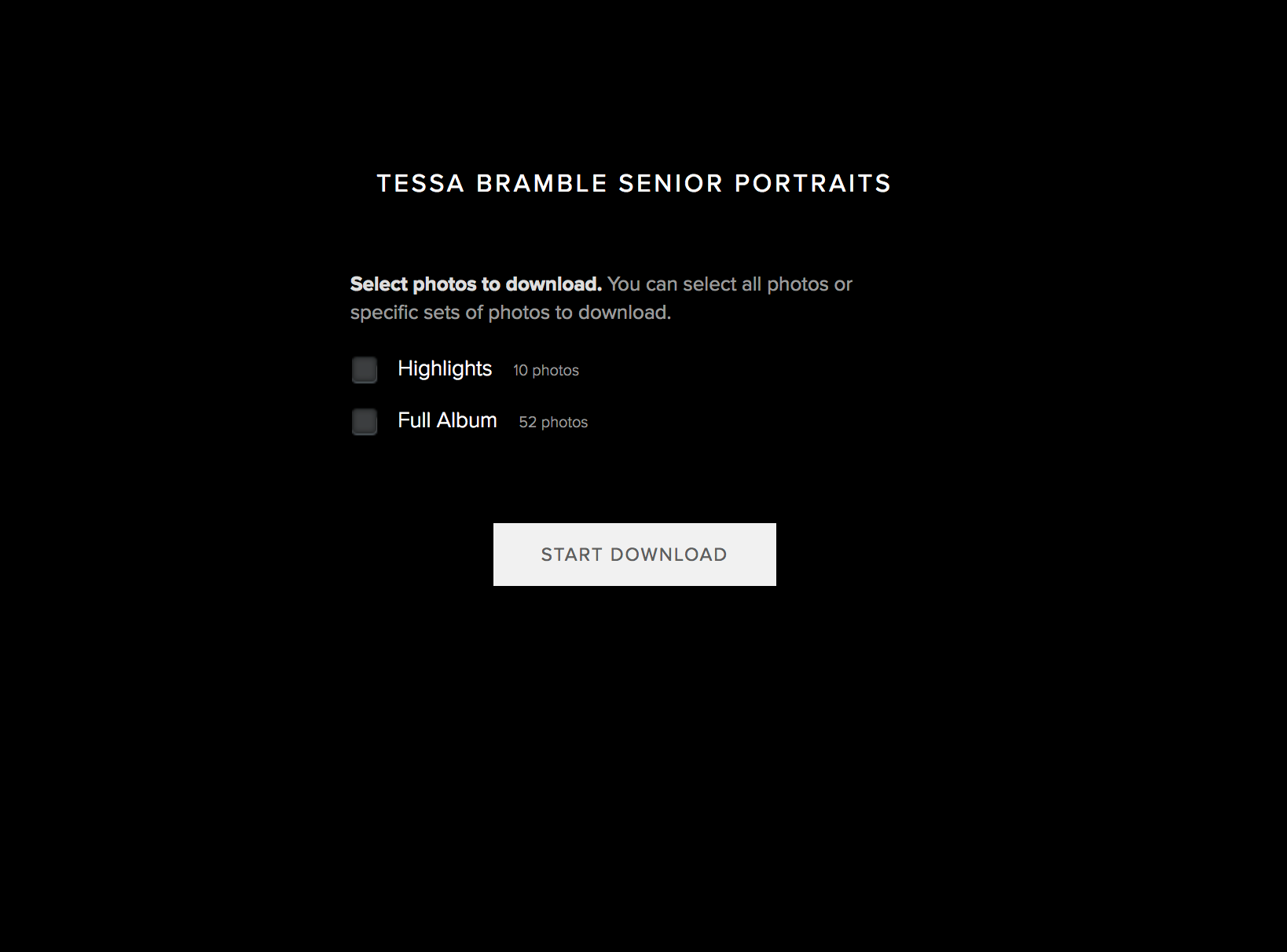 Hope this helps you download and share your photos! If you have any other questions or are still confused about how to work Pixieset,
please email me at david.dickenson@crossroadsumc.org

Enjoy!